Spirit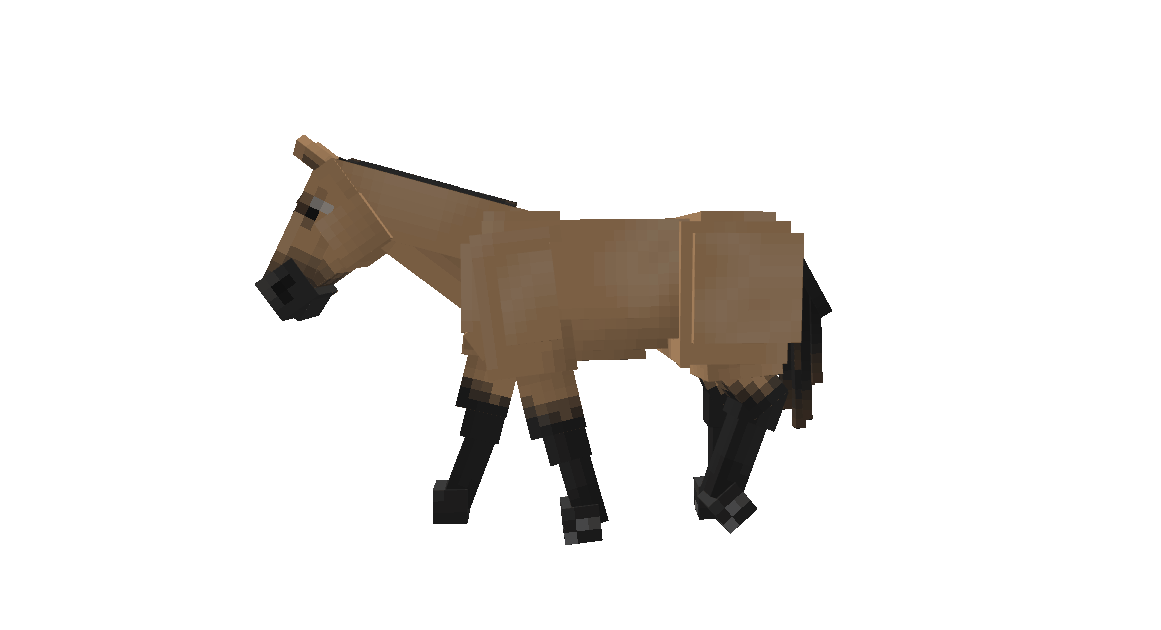 Details:
Horse Information

Type:

Horse

Coat Name:


Spirit
Coat Color:
Buckskin
Markings:

Black Points

Brown tinged mane and tail

Eye Color:
Light Gray
Coat Information

Data Value:

7

Obtainable:

Lapis / Redstone

Category:

Base Coats (18)
Version Added:
V1 (Alpha)
Artist:
Stardust
---
Trivia
Spirit, along with companions Rain and Esperanza are inspired by and named after characters from the hugely popular 2002 DreamWorks Animation film Spirit: Stallion of the Cimarron. 

In the movie, Spirit is actually a Dun horse, more accurately a 'Dunskin' for his buckskin coat and the presence of primitive markings such as a dorsal stripe. In SWEM, Spirit not being a dun was an error made very early into development due to lack of knowledge on genetics and coat colours. Though genetically incorrect to it's true reference, the original has remained in game. Hannah awaits the angry hoard of avid movie-inaccuracy fiends showing up on her door to this day.
---
Images
Reference (Left)

 
Reference (Right)