Ibis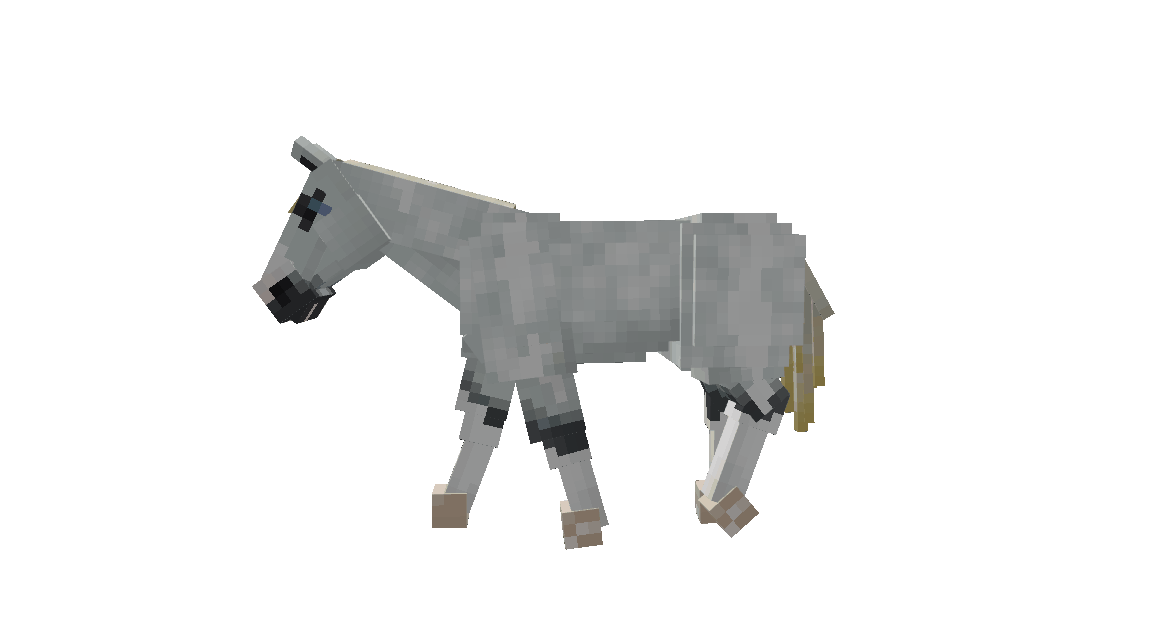 Details:
Horse Information

Type:

Horse

Coat Name:


Ibis
Coat Color:
Gray
Markings:

White Wide Blaze

Pink & Black Muzzle

Black Points

Light Dapples (Widespread)

White Stockings (LF, RF, LH, RH)

Pale Hooves (LF, RF, LH, RH)

'Yellowed' Mane & Tail

Eye Color:
Teal / Blue
Coat Information

Data Value:

#55

Obtainable:

Lapis / Redstone

Category:

Users Choice
Version Added:
V1 (Beta)
Artist:
Arishant
---
Trivia
Ibis is most likely just a Gray horse whose mane and tail, like pale hairs are prone to doing, has taken on a significant yellow tinge making the horse appear to be 'blonde'. The term 'yellow gray' used to refer to the Ibis coat is used colloquially for this coat. 
This coat also appears quite far along the process of 'graying out' on the body and the mane/tail but retaining some significant dark points on the legs and muzzle which is less common but not unheard of to remain their original coloring. 
---
Images
Reference (Left)
Reference (Right)