Kodiak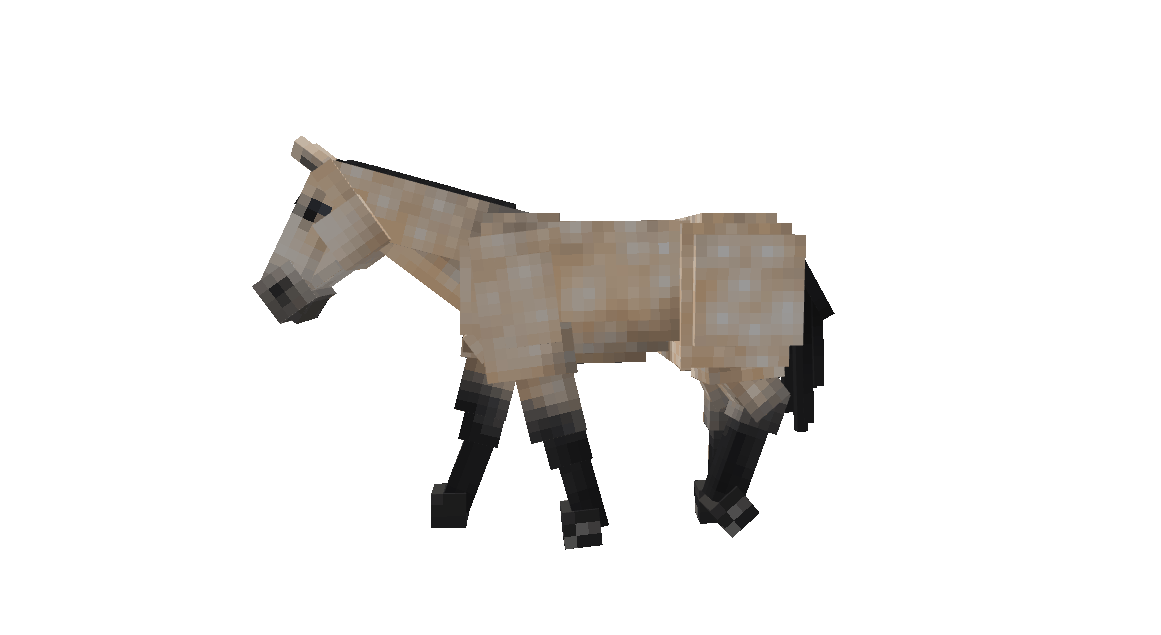 Details:
Horse Information

Type:

Horse

Coat Name:


Kodiak
Coat Color:
Buckskin
Markings:
Gray Muzzle
Black Points
White 'Clipper Dapples'
Eye Color:
Dark Cyan
Coat Information

Data Value:

#103

Obtainable:

Lapis / Redstone

Category:

Staff Appreciation
Version Added:
V1 (Beta)
Artist:
Hauket
---
Trivia
Kodiak is the staff appreciation coat of SWEM admin Delphi. 
Kodiak is one of the few coats in game whose coat appearance is 'enhanced' by cosmetic grooming, such as clipping. Lighter toned horses, especially with single dilute cream present such as Buckskin and Palominos, may have striking dapple markings largely hidden under their coat that only fully reveal themselves when clipped (hence the term clipper dapples). 
When Kodiak was first added to game, his hooves had a VERY blue tint to them, so much so that they were dubbed his 'blue suede shoes'. While his updated gleaming black hooves, true to the stunning reference used to create the coat, certainly make one adorable buckskin, Delphi secretly misses catching a glimpse of those blue hooves and smiling at their silly name. 
Kodiak is commonly mistaken as a dun given his coloring, but is definitely buckskin based on the absence of a dorsal stripe and any other primitive/dun markers such as leg barring. The reference horse for Kodiak was a confirmed buckskin with clipper dapples.
---
Images
Reference (Left)
Reference (Right)