Maple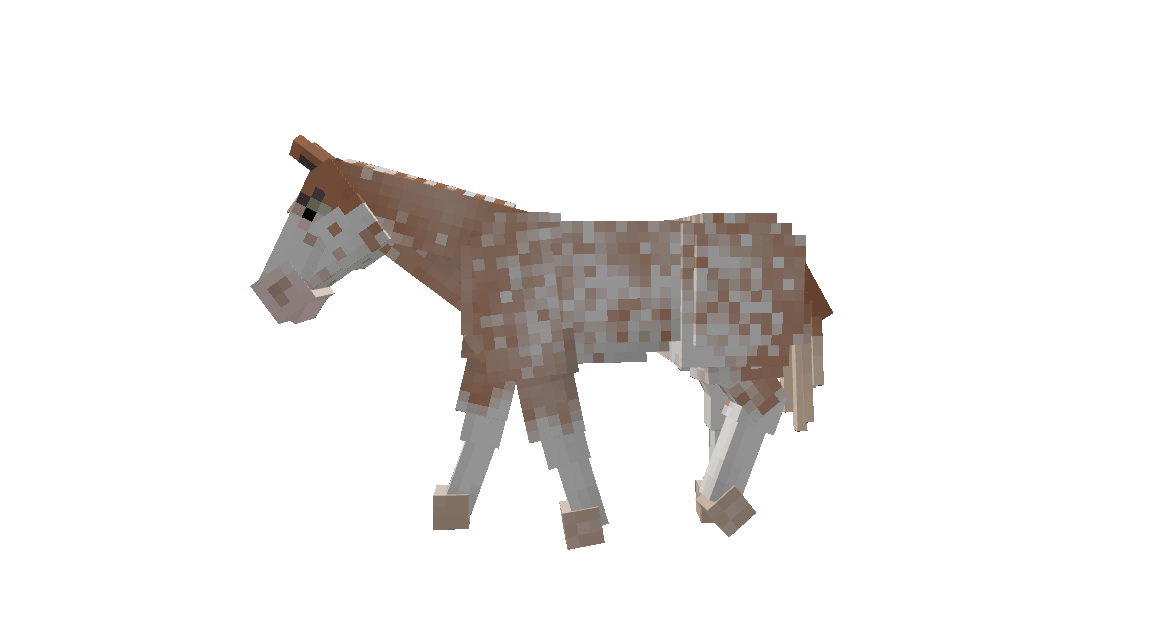 Details:
Horse Information

Type:

Horse

Coat Name:


Maple
Coat Color:
Chestnut Sabino
Markings:
Chestnut-flecked Face
Pink Muzzle
White Stockings
Pale Hooves
Sabino (Widespread)
Streaked Mane & Tail
Eye Color:
Green
Coat Information

Data Value:

#98

Obtainable:

Lapis / Redstone

Category:

Staff Choice
Version Added:
V1 Beta
Artist:
Arishant
---
Trivia
Maple is a Chestnut Sabino. Alongside other Sabino coats Phantom, Rumble & Rivera, Maple was added in-game very late in beta development (less than a week before release). The group represents the last additions of the 'Staff Choice' group, comprising of entries 96-99.
---
Images
Reference (Left)
Reference (Right)