Pitchfork
Description: A pitchfork is an item used for picking up Shavings.
---
Details: 
| | |
| --- | --- |
| Rarity color: | Common |
| Renewable: | Yes |
| Stackable: | Yes (64) |
| Durability: | None |
---
Obtaining
Crafting
Pitchforks come in a single color.
A pitchfork can be crafted with 3 Iron Nuggets and 2 Sticks.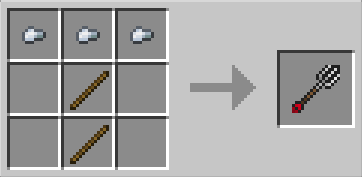 ---
Usage
Left click on Shavings - specifically the darker colored soiled shavings - while holding the pitchfork to quickly break the item, yielding the soiled shavings to be composted in a wheelbarrow. Using a pitchfork is a quicker 1-hit break compared to using other/no tools which requires ~3hits. A pitchfork can also be used on Horse Poop but it offers no additional benefits over using any other or lack of a tool.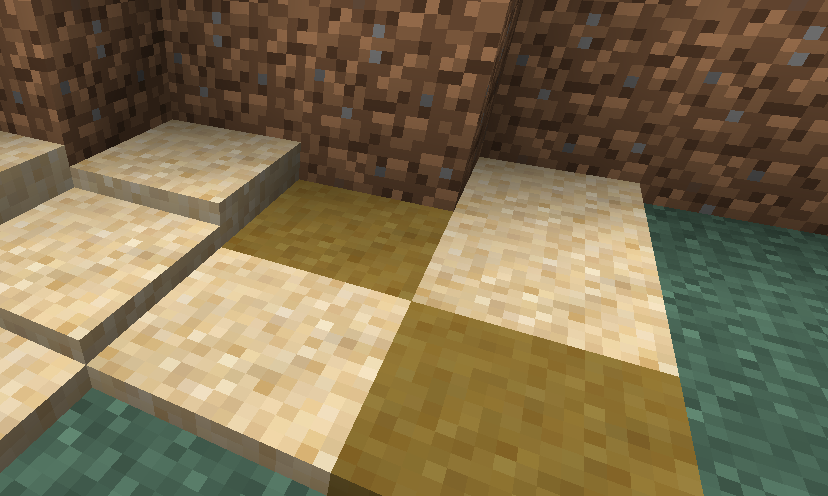 Shown: An area of shavings showing soiled (darker) and medium-variety shavings.
---
Known Issues
If you find an issue, please report it to our bugs channel on Discord. We ask that you look to see if your issue was reported first!
---
Changelog
View Changes

This is not a complete list of version changes / fixes. It is a changelog of relevant wiki-related version information.

| | | |
| --- | --- | --- |
| MC Version | Release | Notes |
| 1.18.2 | 1.18.2-0.5.3.22.2 [Beta] | Pitchfork recipe changed from 2 Iron Ingots + Hoe to 3 Nuggets. |
| 1.16.5 | 1.16.5-0.5.3.21 | [Deprecated Recipe] |
---
Data values
swem:pitchfork