Rain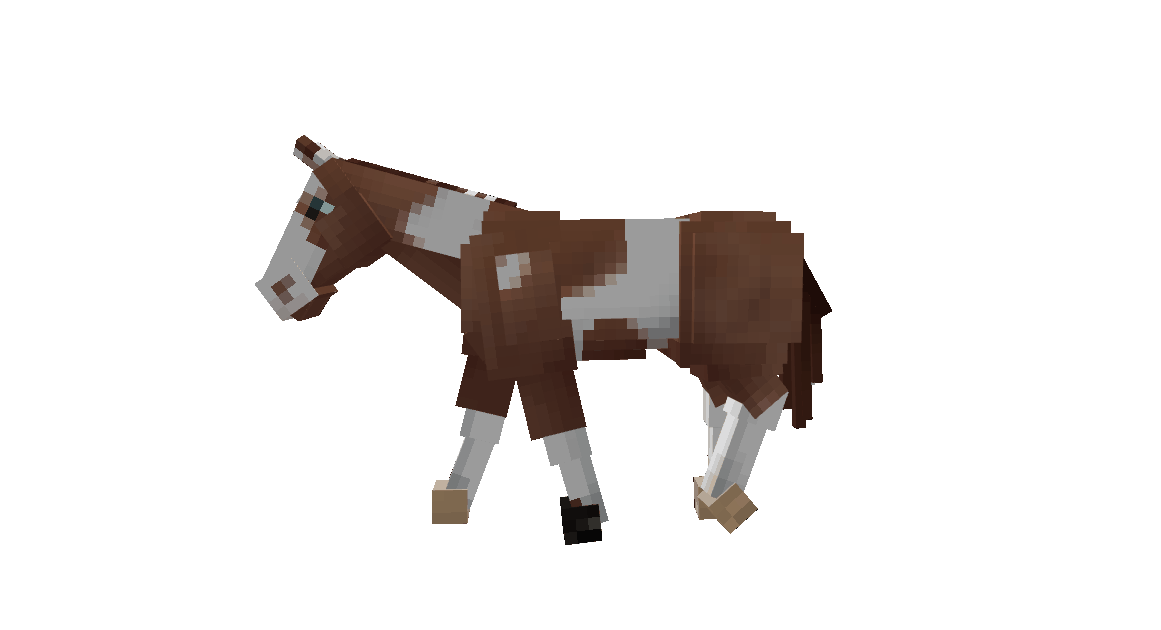 Details:
Horse Information

Type:

Horse

Coat Name:


Rain
Coat Color:
Bay Tobiano
Markings:

White Bald Face

White Stockings (LF, RF, LH, RH)

White Streaked Mane & Tail

Eye Color:
Cyan
Coat Information

Data Value:

8

Obtainable:

Lapis / Redstone

Category:

Base Coats (18)
Version Added:
V1 (Alpha)
Artist:
Eric
---
Trivia
Rain, along with companions Spirit and Esperanza, are inspired by and named after characters from the hugely popular 2002 DreamWorks Animation film Spirit: Stallion of the Cimarron. 
SWEM's Rain is designed to resemble Rain as a tribute to the beloved movie character, but not match exactly on all her markings or features. Early into development, the limited knowledge of law surrounding the use of such movie characters was a concern for legal action, so the coat was intentionally made as it's own inspired but not directly replicated version of Rain!
---
Images
Reference (Left)

 
Reference (Right)