Lead & Anchor
Description: A lead and anchor is an improved version of Minecraft's lead that allows players to lead more entities, and hitch (tie up) on any solid surface.
Removed in version 1.18.2-1.3.0+. The lead and anchor function has been incorporated into Minecraft's lead.
---
Details: 
| | |
| --- | --- |
| Rarity color: | Common |
| Renewable: | Yes |
| Stackable: | Yes (64) |
| Durability: | None |
---
Obtaining
Crafting
Leads come in a single (brown) color.
Vanilla Recipe: Two leads can be crafted with 1 Slime and 4 String.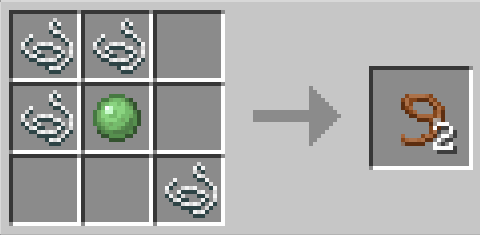 Two leads can be crafted with 1 Star Worm Goop and 4 String.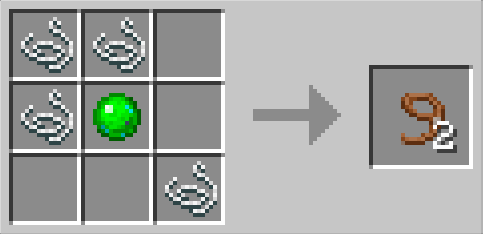 ---
Usage
Leading
Right-click any passive entity with a lead in hand to lead them. Villagers must be shift right-clicked to connect to a lead.
Anchoring
Right-click a block or surface to attach the anchor - this will create a small, temporary ring hitch on the ground. Anchors can be placed on the ground, on the side of blocks or underneath blocks. Right-click the ring to untether the mob, this will drop a lead.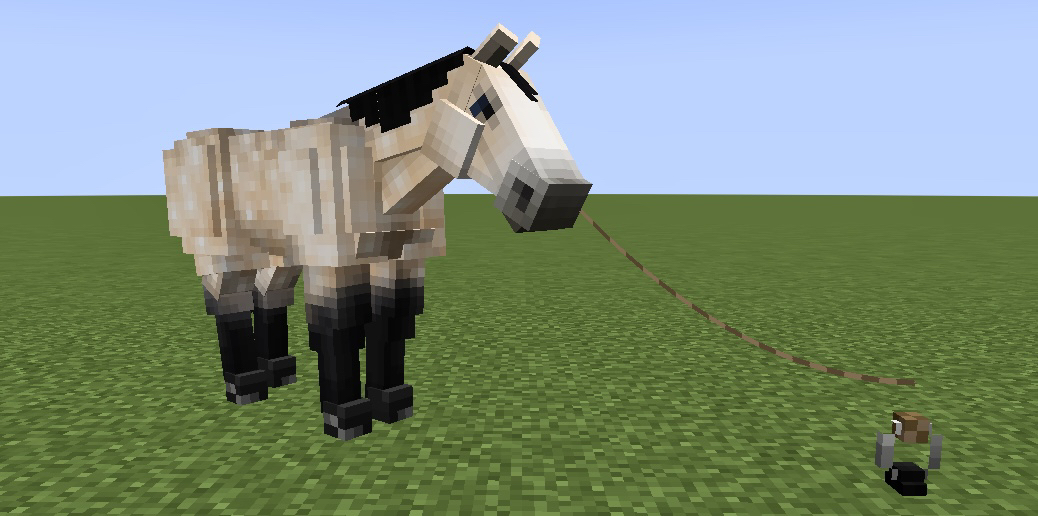 Shown: SWEM horse hitched to the ground with an anchor connection.
---
Known Issues
If you find an issue, please report it to our bugs channel on Discord. We ask that you look to see if your issue was reported first!
---
Changelog
View Changes

This is not a complete list of version changes / fixes. It is a changelog of relevant wiki-related version information.

MC Version
Release
Notes
1.18.2

1.18.2-1.3.0 [Beta]

Lead & Anchor removed - function combined into (vanilla) lead. Fixed issues:

Lead duplication
Unable to lead non-SWEM rideable entities (donkey, llama, pigs)
Anchor connection left behind when disconnecting lead

1.18.2-1.2.7

[Deprecated Recipe] 

1.18.2-1.0.0
Lead & Anchor recipe changed from 4 Iron Ingots > 1 Ingot. Yields 2.
1.16.5
1.16.5-0.5.3.21

[Deprecated Recipe]

---
Data values
swem:lead_anchor