Sonata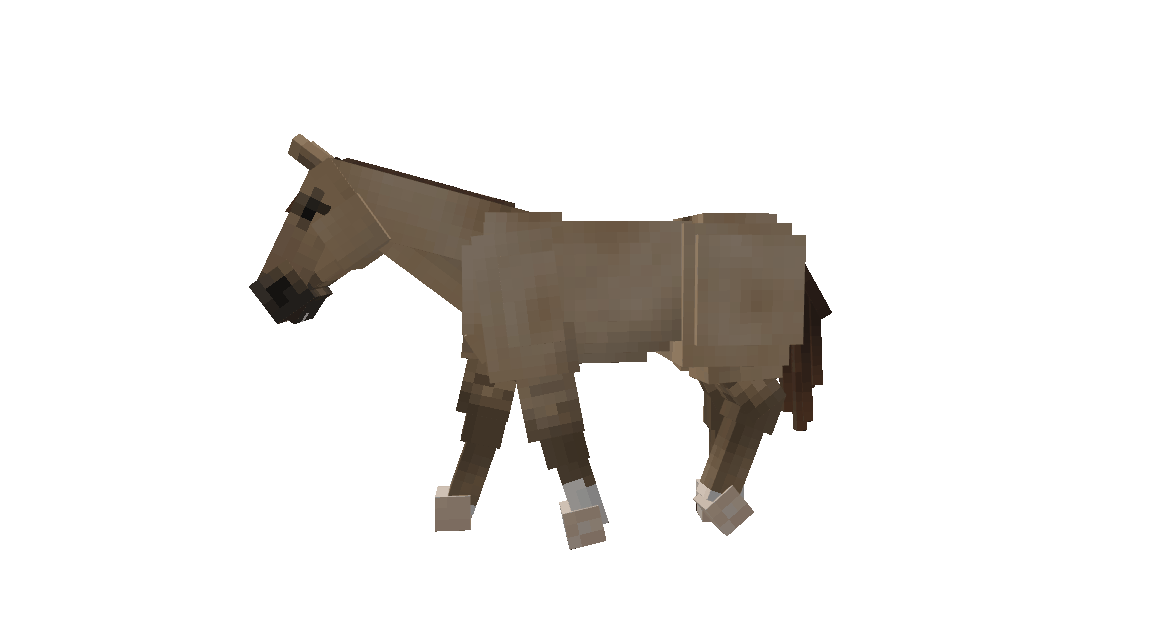 Details:
Horse Information

Type:

Horse

Coat Name:


Sonata
Coat Color:
Amber Champagne Dun
Markings:

White Irregular Blaze & Snip

Brown Muzzle

Brown Points

White Sock (LF)

White Coronet (RF, LH)

White Pastern (RH)

Dorsal Stripe

Leg Barring

Eye Color:
Dark Brown
Coat Information

Data Value:

#79

Obtainable:

Lapis / Redstone

Category:

Staff Choice
Version Added:
V1 (Beta)
Artist:
Arishant
---
Trivia
From a coloring standpoint, Sonata best suits an Amber Champagne horse, with Dun shown as primitive markings (dorsal stripe and leg barring). More realistically, it is likely that a champagne horse with dun (two dilution genes) would need to be lighter to better express the dun characteristics. 
Sonata was the first champagne horse to be represented in SWEM!
---
Images
Reference (Left)
Reference (Right)