Lucy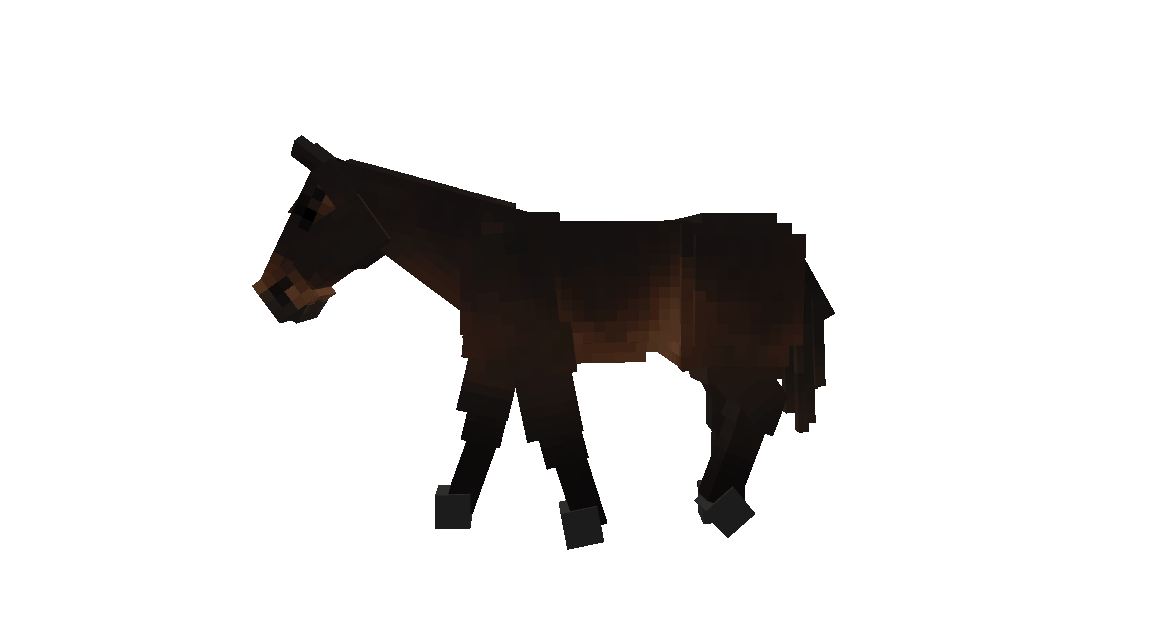 Details:
Horse Information

Type:

Horse

Coat Name:


Lucy
Coat Color:
Seal Bay
Markings:
White Star
Black Points
Eye Color:
Dark Brown
Coat Information

Data Value:

N/A

Obtainable:

N/A

Category:

Staff Appreciation
Version Added:
V1 (Beta)
Artist:
Hauket & Malli
---
Trivia
Lucy is a staff appreciation coat for Hannah. She was also the well-known and much loved real horse of Hannah and the inspiration for much of SWEM when vanilla Minecraft lacked the true joys of owning and riding horses.
SWEM started because of a stubborn, green, beautiful horse named Lucy. When family troubles meant I couldn't afford to be with her anymore, all of my love had to go somewhere. I started pouring it into work and games with horses. After crying to my roommate a few too many times about needing to reset the backups because 'Lucy' was blown up by a creeper for the 10th time, I decided to make a mod to make destriers out of Minecraft horses.

- AlaharranHonor (Hannah)
Lucy was made as a surprise addition for Hannah's birthday, created by Hauket and finished up by Malli. The coat was designed to closely represent the real-life inspiration. Lucy was presented to Hannah, alongside custom painted Sweetboi and Lucy Breyer models, on a world made for the reveal where Hannah was taken on a trail to read personalised well-wishes from staff and betas. Upon reaching a small ranch with a house and a barn, Hannah met up with her favourite horses; Sweetboi, Jessie, Valley, Novick and Blazie, all grazing in their pasture. After exploring the property, she was shown around back to a roundpen with the extra special gift. 

Lucy is not intended to be an acquirable coat, and was added specifically for Hannah as her heart-horse.
---
Images
Reference (Left)
Reference (Right)