Domino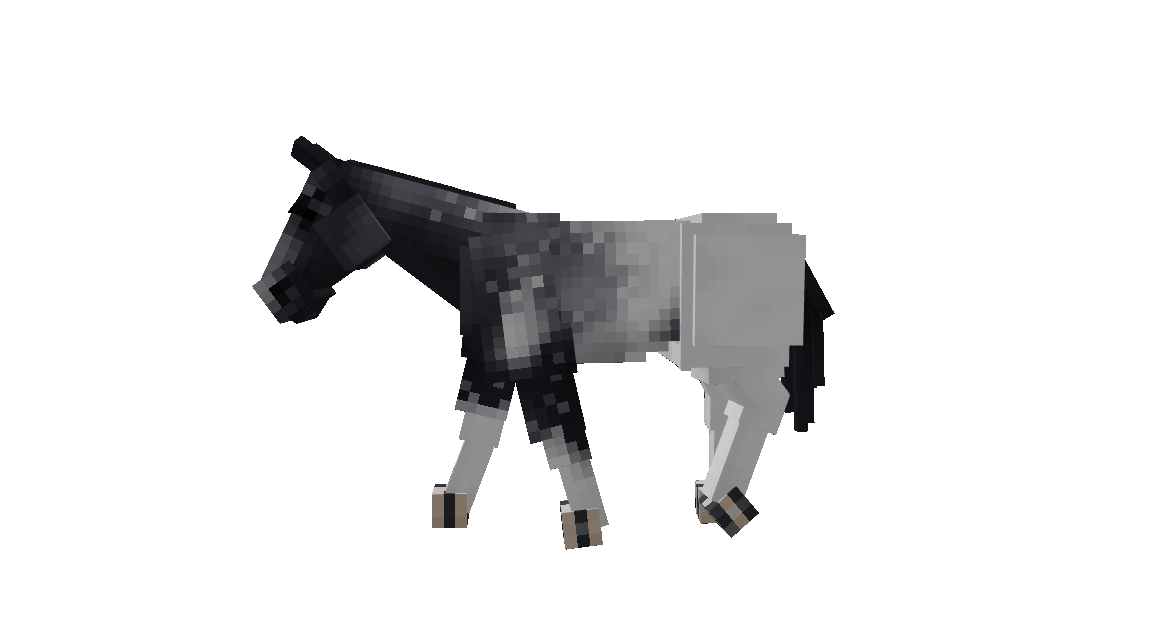 Details:
Horse Information

Type:

Horse

Coat Name:


Domino
Coat Color:
Black Snowcap
Markings:

White Blaze & Pink Snip

Snowcap Appaloosa Markings

White Stockings (LF, RF)

Striped Hooves (LF, RF, LH, RH)

Black Mane & Tail

Eye Color:
Dark Blue
Coat Information

Data Value:

#64

Obtainable:

Lapis / Redstone

Category:

Users Choice
Version Added:
V1 (Beta)
Artist:
Arishant
---
Trivia
Domino may be referred to as a Gray Snowcap (and is listed as such on SWEM coat documents) as he was added with a number of gray and gray-inspired coats. He is most likely a black base, with snowcap appaloosa markings - but perhaps there's some 'graying' going on too! 

Domino was once #66, but since Hannah loves him and he has the cursed value, he was changed to 64.
---
Images
Reference (Left)
Reference (Right)