Mia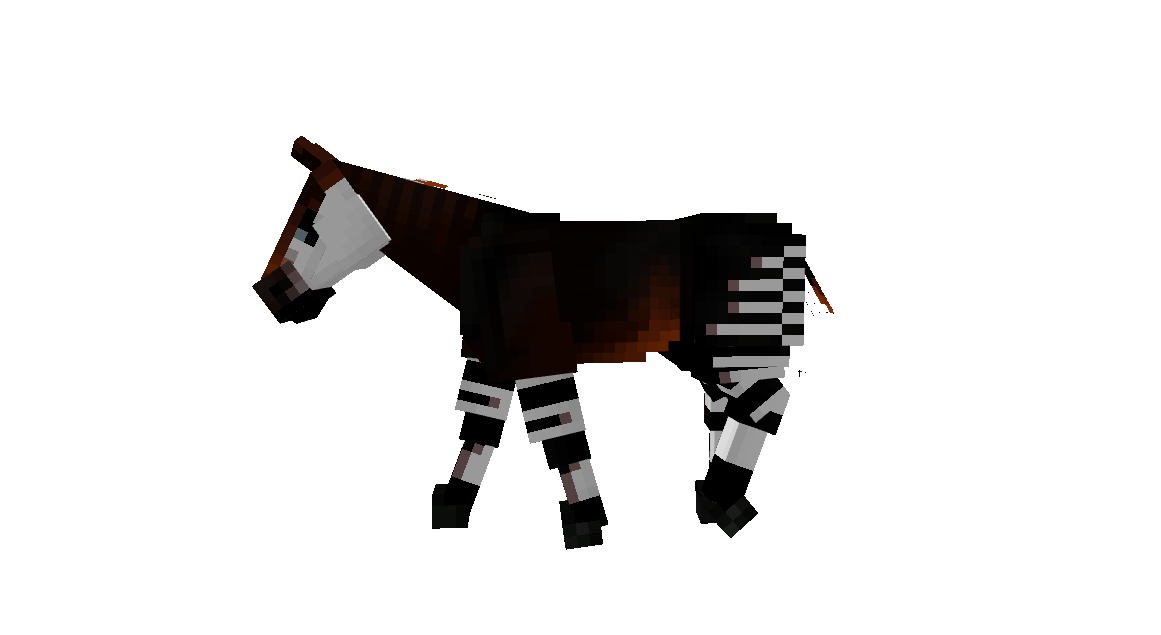 Details:
Horse Information

Type:

Okapi 

Coat Name:


Mia
Coat Color:
Okapi
Markings:
Okapi Markings
Orange Feather (Mane)
Eye Color:
Light Blue
Coat Information

Data Value:

#107

Obtainable:

Lapis / Redstone

Category:

Staff Appreciation
Version Added:
V1 Beta
Artist:
Eric
---
Trivia
Mia is the appreciation coat of Senior Animator and SWEM Admin, Eric. As one of the oldest (long-term) members of the team, and an accomplished self-taught animator, Eric has earned their appreciation coat 100 times over. The many gait, jump, idle, refusal, flight and player animations they have animated (then animated again, and re-animated once more) are integral to the beauty of everything SWEM offers to Minecraft equestrians.

To date, Mia is the only Lapis / Redstone coat that is not only inspired by but directly references a non-equine species. The deep brown-black, white cheeks and striped legs of this unusual and naturally shy forest-dweller is sure to turn the heads of anyone nearby! Mia also has an orange feather in her mane, making her (to date) the only coat to have an 'accessory' added.

Mia was named after Eric's 'heart dog' who unfortunately passed away.
Despite being added very late into development, Mia was conceptually and artistically created well ahead of many other coats, and was refined and completed in time to be added for V1's release.
---
Images
Reference (Left)
Reference (Right)